Single Day / Full Weekend Tickets          Package Deal - Tickets with Accommodation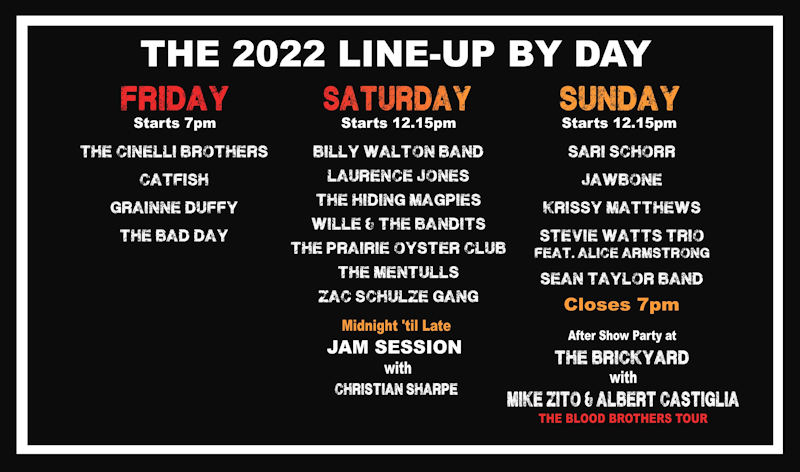 Single Day / Full Weekend Tickets          Package Deal - Tickets with Accommodation

____________________________________________________________________________________________________________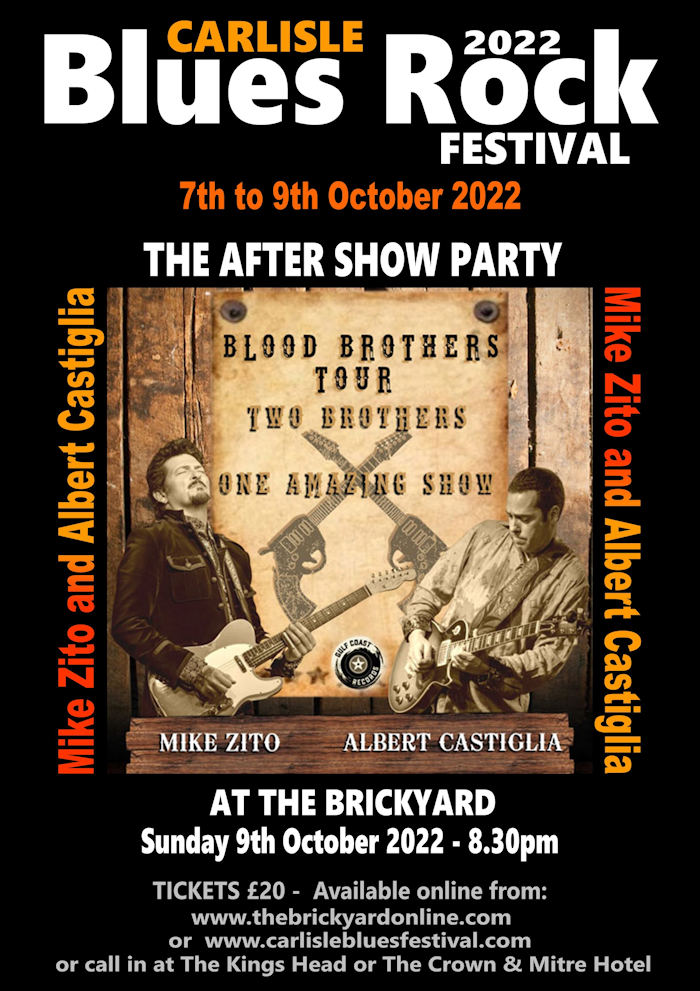 Read about the Blood Brothers Tour   Buy After Show Party Tickets
____________________________________________________________________________________________________________
2022 Gigs Coming up
In association with Carlisle Blues/Rock Festival – UK Blues Festival of the Year

____________________________________________________________________________________________________________
Full Reviews & Photo Galleries of the 2021 Carlisle Blues/Rock Festival
____________________________________________________________________________________________________________
Quotes and Comments from the 2021 Festival
Gotta say, it's in my top 3 of festivals ever! In no order – you guys, Fairport's Cropready and Weyfest…and the key to it – all 3 run by fantastic people, all 3 get the best sound and lights guys and it all runs so professionally but with love and care.  
Great venue, incredible people, run so well with the most friendly, easy vibe but totally professional with great stage management. Blown away by the sound guys out front and monitors and the lights and back drop – just so perfect. I really, really loved it. Nothing was too much trouble, Nick Westgarth the organiser made us feel totally at home, relaxed and above all, special.  
Big shout out to our girl Sam who totally looked after us. Top drawer. It was a total joy and honour to be a part of it. Love and thanks to all, including the fantastic audience! Thank You soooo much for having us and making it so perfect! 
Deborah Bonham of Bonham-Bullick
I am so grateful to the producers and fans at the Carlisle Blues Rock Festival! It was a truly spectacular way to end my UK tour. A beautiful room, great sound, and even greater music fans, I left with a huge, satisfied smile. Thank you, Carlisle!  
Jimmy Carpenter
It was a pleasure to finally get on stage at the Carlisle blues festival. After cancellations due to COVID, I thought, "will it eventually happen?" Thankfully it did. The line-up was great. I'm always a bit dubious about playing late on a festival, because in my mind I think, "will the audience still be up for it". Believe me they were. The audience were fantastic. Their energy pushed the band and we met sometime the middle. Well done Carlisle. Hope to see you again.
Gerry McAvoy – Band of Friends
Really wonderful venue, audience, sound and especially warm, helpful, wonderful staff, it makes a massive difference, they are a credit to you. Well done on a great job.
Giles Robson
Thank u so much for not giving up and making Carlisle work this year! So many happy people appreciated it! My artists came back very happy and over the moon about how well they were treated… Thank u so much Nick! My best wishes
Thomas Ruf (Ruf Records)
We just wanted to thank you for having us over for the festival last weekend. We had a terrific time and hope to catch up soon again. All the best,
Marco and Alessandro (Cinelli Brothers)
Good afternoon, Nick.
I hope you're well and now putting your feet up following the festival. Rhino and I wanted to thank you for the booking and for putting together an extremely well-run event. We all felt taken care of in every sense. Special thanks to Sam, whose bright smile and willingness to help were very appreciated, to Sharon and Lisa and, of course, to you. We wish you all the very best and hope our paths cross again in the future. Take care.
Mike Hrano – Manager Rhino's Revenge
Nick we had a great time and fabbo hospitality, please thank everyone.
George Glover – Climax Blues Band
Thank you for the most amazing weekend once again. Have to say but it just gets better, didn't think it was possible but you are fab. Here's to next year. – M&L
I just had to email to say my Congratulations on another enormously successful blues weekend. H and R hadn't been before and they thought it was brilliant. What a gift to be able to organise happiness for so many people.  Thank you Nick and your team. When can we book for next year? – B&D
I loved it. The music was good. The people were friendly and the hotel beautiful. The band I came to see, the Dusk Brothers, did a great set but I loved many others too. Hope to see you next year. – WB
Thanks for another great weekend of music. We do appreciate all the hard work and organisation it must take and well done all the staff that volunteer for the weekend. – P&W
Hi Nick,
Enormous thanks for the superb weekend of great music and company. I do not under-estimate the amount of work that must have gone into organising this event…..even more so given these strange pandemic times that we are living in. I hope that you and your wonderful team are now able to "put your feet up" for a wee while and deservedly bask in the success of the whole event. – C&B
Just wanted to thank you for a great weekend, we really enjoyed the festival and are already looking forward to next year's. – B&S
Nick, just a quick note to say a big thankyou again for organising another great weekend. Everyone was having a great time, such a great variety of styles and experience. The bands soon got warmed up after such a long time away and were delighted to be playing to a live audience again. It was great to see some up-and-coming artists given a chance to perform on the big stage and didn't they do well. I hope you and all the helpers have recovered from the hard work you did to put a great show on. – AT
Hi Nick. Just to say what an amazing weekend it was. Thank you so much for all the work that goes into organising the Blues festival. All the musicians were absolute class. Such variety and all bands were brilliant and the sound quality was so good. Everything ran so smoothly as far as we could tell!! So, all credit to you and your team. Thank you again. – MH
____________________________________________________________________________________________________________
The 2018 festival received a nice message from a famous name in the music world.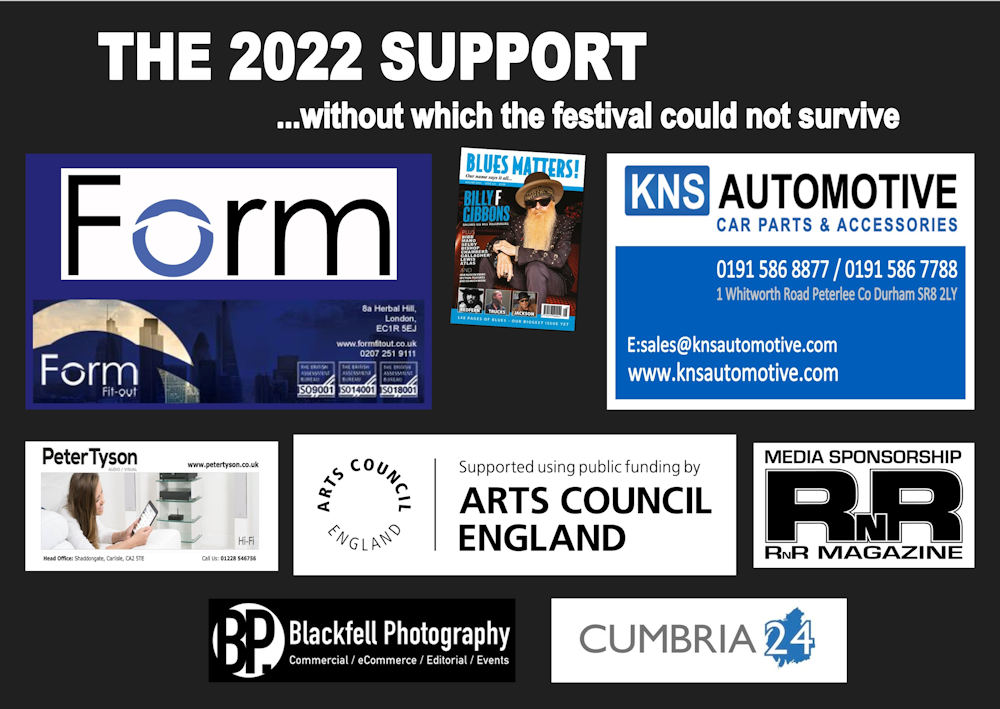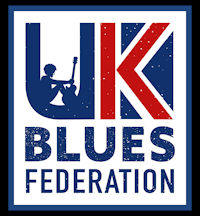 Supported by UKBlues Federation
____________________________________________________________________________________________________________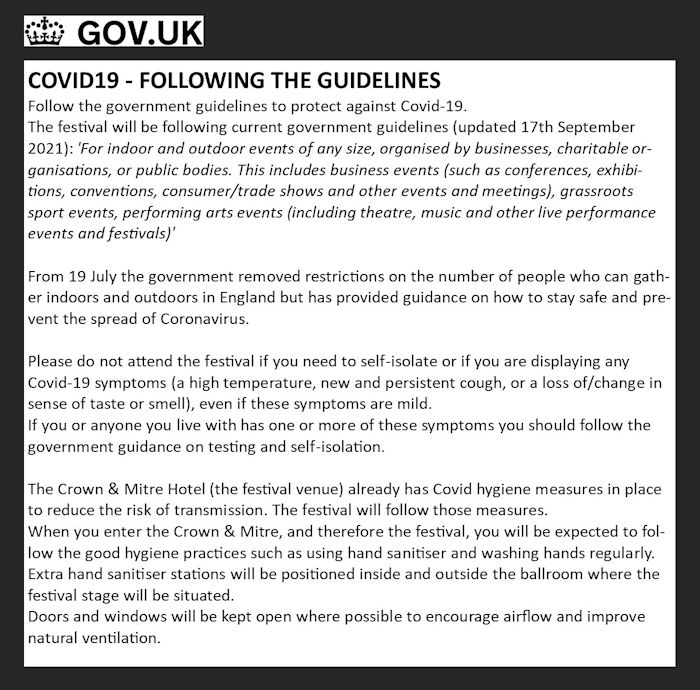 ____________________________________________________________________________________________________________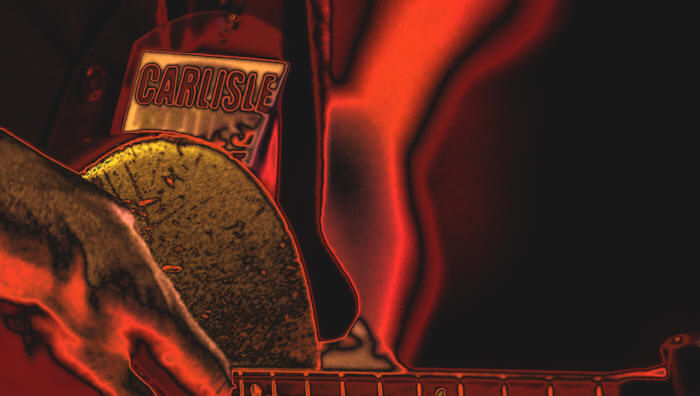 ____________________________________________________________________________________________________________