In truth, Francis Dunnery defies labelling. He's a musicians musician, an educator, a master songwriter, a mentor and a storyteller. In fact, the legendary Robert Plant once said, "Francis Dunnery should be a public service."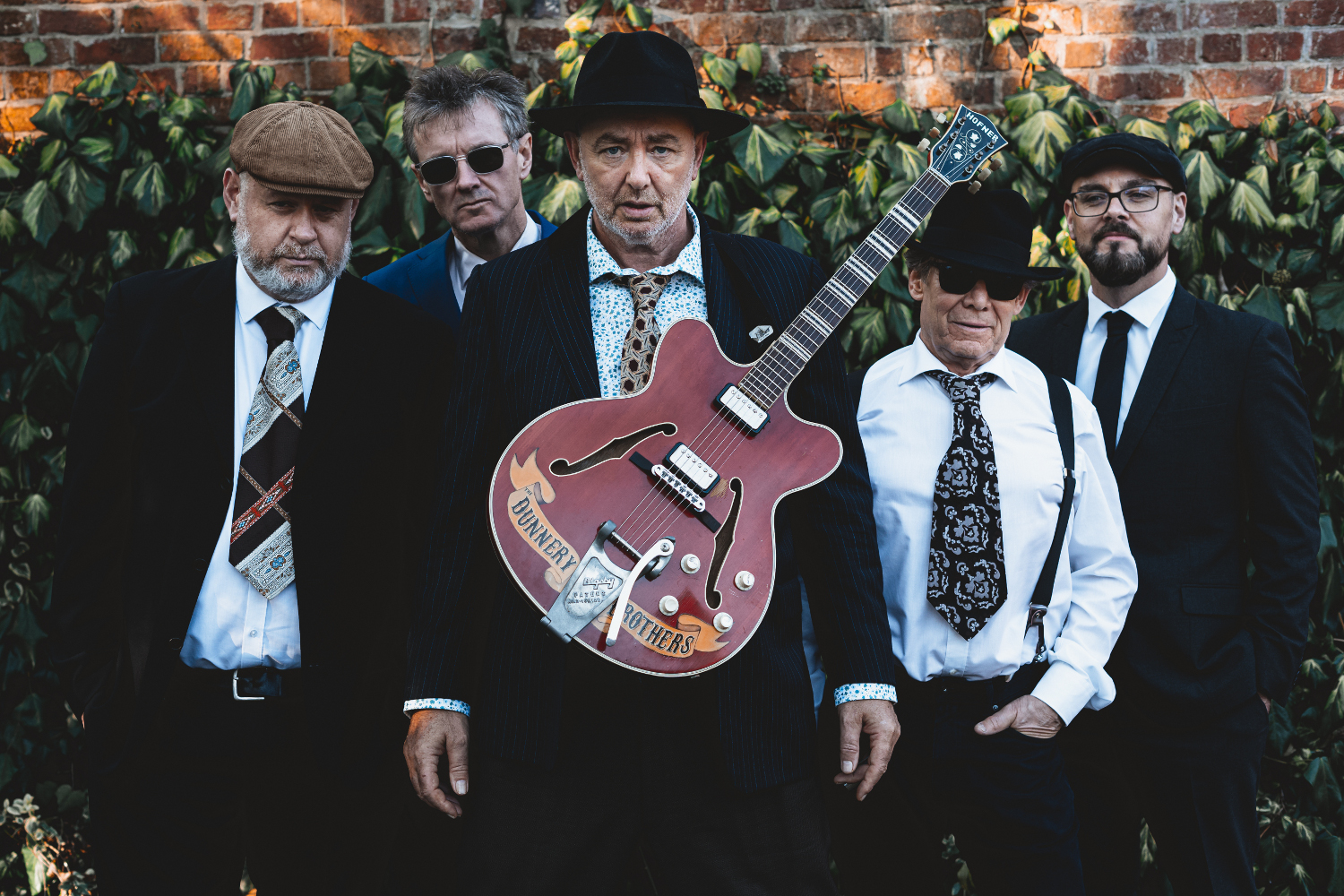 Tombstone Dunnery isn't a name which is too familiar on the UK blues scene, well not yet it isn't! When Francis Dunnery does something with a guitar in his hands you can be sure he'll do it well, in fact very well and playing the blues is no exception!
Towards the end of 2022 LA based Dunnery gathered together a group of top class players in the UK to have some fun playing the blues. The did a few gigs which were nothing short of magical with Francis' guitar mastery and humour shining through. With him being based in the USA there probably won't be too many chances to see Tombstone Dunnery in the UK. If you can only see one blues gig in 2023, make it this one, you won't be disappointed.
Francis Dunnery: Although impossible to pigeonhole, his work always reflects his deep commitment to personal Freedom and Individuality. His style can be jokingly brash and at times irreverent yet he's also capable of singing achingly beautiful music. Francis first hit the public stage back in the eighties as lead vocalist and guitarist for the popular progressive rock band 'It Bites' and enjoyed early chart success throughout Europe and Asia. He has since enjoyed a diverse musical career spanning thirty five years. During which time he has written, produced and performed music with some of the most successful artists of his time, artists such as Led Zeppelin's singer Robert Plant, guitar legend Carlos Santana, Squeeze's stalwart Chris Difford, Stone Roses' front man Ian Brown, R&B superstar Lauren Hill, Genesis guitarist Steve Hackett as well as guesting with a host of bands and artists such as Yes, Hootie and the Blowfish and played alongside musical legend Chris Squire in The Syn. Francis is also an accomplished Rock Icon in his own right, turning out more than ten engaging albums of original yet diverse compositions as well as international solo chart hits in various countries throughout the world.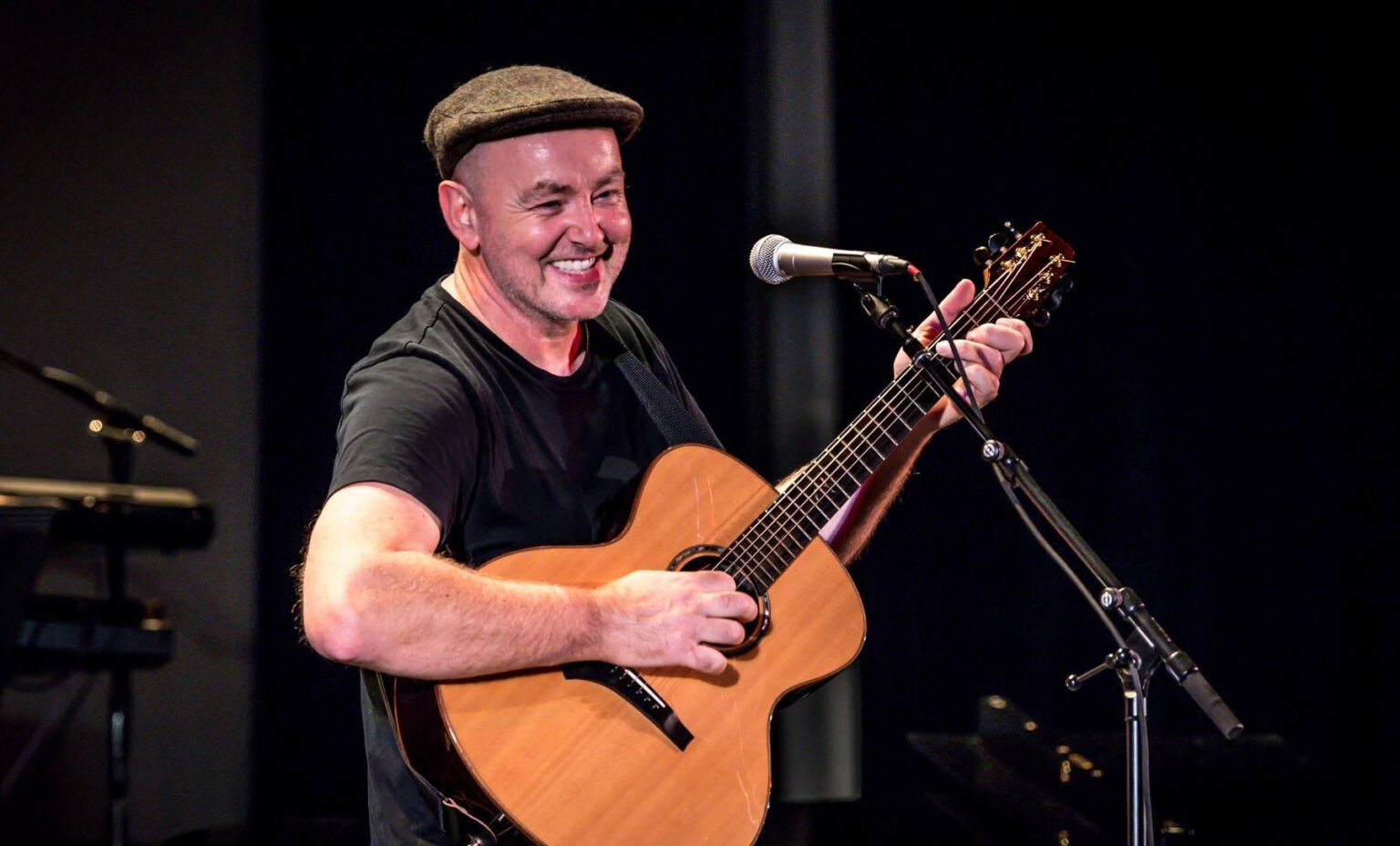 In truth, Francis Dunnery defies labelling. He's a musicians musician, an educator, a master songwriter, a mentor and a storyteller. In fact, the legendary Robert Plant once said, "Francis Dunnery should be a public service." For more than thirty five years Francis has created original and consumable entertainment for his fans, and this won't stop anytime soon. From new CDs and Live Concerts to Astrology Readings, House Concerts, and the  Big Purple Castle Podcast (available on Patreon). Present day, Francis is more than ever committed to the personal freedom and individuality of himself and his audience. He continues his philosophical studies and plans on dying when he's around ninety six.
Tombstone Dunnery – Nell's, London – 21 November 2022 – Words: Sara Harding
Still on a buzz from watching the England footy game, I hot-footed it on a cold, rainy night to Kensington to witness It Bites frontman and Robert Plant guitarist Francis Dunnery with his new blues incarnation aptly named Tombstone Dunnery.
Suited and big hatted to the hilt, the five-piece came on stage to rapturous applause. Only recently put together for this very special tour, Dunnery has recruited the crème de la crème of British blues players to perform with him.
The band kick off the gig with Poison Woman, with nods to Howlin Wolf and Leadbelly. This first song leads the normally seated audience to rush to the front of the stage and experience this full-on blues explosion. With Dunnery's stellar voice and serious guitar skills, we were all wondering why he hadn't done this before. This opener is packed with all the blues DNA but with a modern Francis Dunnery twist.
The Grass Is Always Green' is where Frankie brings out his newly learnt and very slick slide geeeetar! As the song comes to an end, the applause is off the hook. Dunnery smiles, "you lot are at the beginning of a brand new inception. What's the Wales score?" We all laugh and shout 1-all.
Phil on drums gives us a lovely blues ditty skiffle intro to the song Broken Down, which really suits this venue – after all, it is called Nell's Rock n' Blues, and with its Jukebox Joint vibe, this really is the place to enjoy some blue notes. Then the band switch into a wondrous Boogie Woogie jam, and we are all clapping and dad dancing along.
Never someone to do the norm, Dunnery leaves the stage and walks into the heart of the audience for a unique experience. We all gathered around him, and the atmosphere became so much more intimate. Francis Frikkin Dunnery is in the crowd with us, with an incredible acoustic blues number, In My Kitchen, and encourages all to join in with the chorus, which we wholeheartedly do so.
Francis remains in situ for the next toon, Riding The Blues Train. A fine masterpiece class in blues riffage and songwriting, this will be an anthem when the album comes out – guaranteed.
Dunnery leaps back onto the stage and joins his band for more action. And can I just say how amazing these players are? The tinkly keyboards/harmonica from Dan Burnett, with a tight backline and extra guitar, provides a deeper level of bluesiness. Slidey Man is up next and is a lesson in how to play the slide guitar – I felt like I was back in Louisiana near the Bayou at the House Of Blues with a cherry cola. Francis has been working hard on the setlist and, this evening, debuted his slide guitar chops. "It's really fucking difficult to play slide," he laughs. But master it did tonight.
Dunnery is no stranger to the blues, having played guitar with the legendary Led Zep frontman Robert Plant. "I basically got my Blues education from Robert Plant," Francis told me in an earlier interview. "He was always telling me 'listen to this artist or that from Howlin Wolf, Muddy Waters, Lightnin' Hopkins to BB King. There is nothing Plant doesn't know about the blues."
Dunnery & Co. then burst into Hard To Love A Woman, and as he introduces the song, Francis tells us how his inspiration was Robert Johnson and how he played into the note, giving us an insight on how we learner guitarists can gain some blues chops.
I Don't Wanna Bring You Home is the penultimate song, a real doozy of a tune with hints of Clutch and heavy blues. The buzz in Nell's is electric. The band finished with an epic encore, Call Me The Comeback Boy, another soon-to-be blues anthem and everyone, I mean everyone, was dancing, singing and being in the moment.
Tombstone Dunnery took us on a complete blues journey from the Chitlin Circuit, via the Cumbrian delta, up to modern-day rocky blues. I can't wait to hear these songs again on the upcoming Tombstone Dunnery album, which Dunnery says should be out around April.