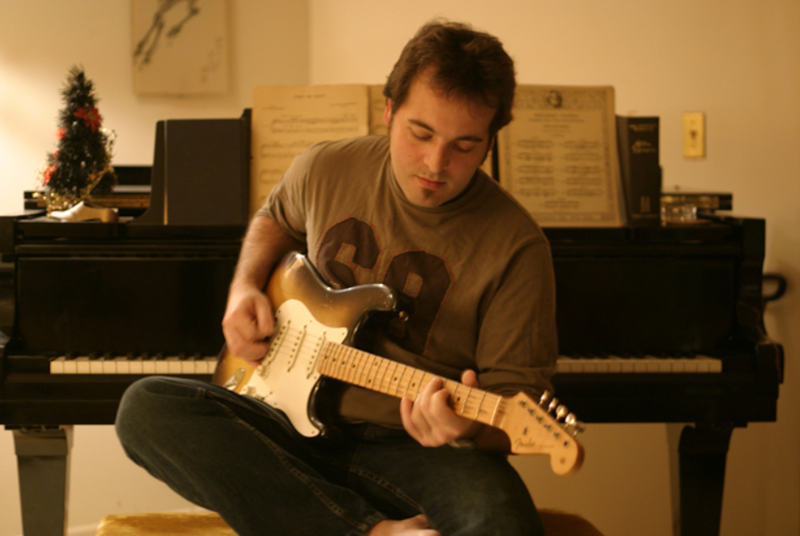 Without a doubt, Todd Sharpville is one of the most soulful blues guitarists in the world today, along with having a burgeoning reputation for being an incredibly sought-after songwriter & lyricist; a veritable Randy Newman of the blues!
Born in London, in 1995 he beat both Eric Clapton & Gary Moore to "Best Guitarist" in the British Blues awards, having just won "Best Album" in 1994 for his Red Lightnin Records debut "Touch Of Your Love". His follow up "The Meaning Of Life" was a guests album that was received with a huge amount of critical acclaim, featuring appearances from Rolling Stones guitarist Mick Taylor, Snowy White, Leo Sayer, and Eugene "Hideaway" Bridges amongst others.
"Todd Sharpville's talent as a songwriter, singer and guitarist borders on "genius" and his blend of pop sensibilities with strong blues feeling creates a uniqueness that is truly impressive. This was one of the best projects I've ever been involved in. It was a pleasure recording him and I'm proud of what we have created here on his US debut." – DUKE ROBILLARD
It includes guest appearances from Duke Robillard, Kim Wilson (frontman for The Fabulous Thunderbirds – widely considered to be the world's greatest living harmonica player) & living blues legend Joe Louis Walker. All three names are synonymous amongst blues fans with quality & good taste.
Todd's father died just as the pre-production for the album began. The emotional aspects of this are therefore reflected throughout the recordings, the title track especially being a direct dedication to his dad. In the words of Todd, the "Porchlight" is symbolic of the "home fire that loved ones keep burning for us in the nether world, waiting to lovingly lead us back home to our maker. In the meantime, the human plight to create earthly Porchlights is the closest we get to come to true divinity while we're alive, comprising the basis for our earthly existence: family, security, moral guidance & love".
Todd is hugely respected by his peers on the international blues scene (traditionally the most blue collar of environments), yet he hails from the most unlikely of backgrounds. He is the world's first blue-blooded bluesman, being a titled member of one of the UK's oldest aristocratic families, descending from royal lineage. He recently underwent a 4 year child contact battle with his ex wife after a turbulent divorce that put him at the fore-front of the Fathers Rights debate (indeed, one of his songs was recently used by the US wing of "Fathers 4 Justice" on the home page of their official website).
Todd will be joined by special guest from the USA Wayne Baker Brooks.
Source: https://www.last.fm/music/Todd+Sharpville/+wiki