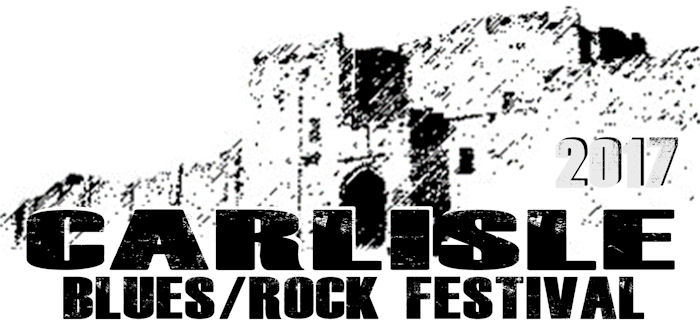 TICKET PRICING POLICY
The Carlisle Blues/Rock Festival is proud to announce that there are NO additional costs for Booking Fees or Administration Fees *.
What you see is what you pay. Value for money is the aim.
* There will be a small charge to cover postage where necessary
EARLY BIRD TICKET INFORMATION
Ticket Prices include package deals with accommodation at the     Crown & Mitre Hotel (the 2018 venue) will be held at 2017 rates for the remainder of the year
PLEASE NOTE – OFFER ONLY APPLIES TO WEEKEND TICKETS (i.e. it is not open to individual days)
FULL WEEKEND TICKET** September 28th & 29th (music only) – £72.50 per person
ACCOMMODATION £105 per person* (accommodation comprises of two nights with Bed & Breakfast on Friday 28th Sept and Dinner, Bed & Breakfast on Saturday 29th Sept – offer based on two/three people sharing room )
*Single room price £110 (includes single room supplement)
**Full weekend tickets (music only) will also be available on-line at the
 festival web site from 11/12th December – www.carlislebluesfestival.com
ROOM TYPE:
SINGLE (limited number)        – AVAILABLE
TWIN                                       – AVAILABLE
DOUBLE                                  – AVAILABLE
TREBLE (limited number)       – AVAILABLE
(Offer only available until 31st December 2017)
ROOM UPGRADES available for those who would like added luxury
– a nice Christmas gift perhaps??
SUPERIOR Room add £35 per night   (9 available)
CLUB Room add £45 per night   (6 available)
JUNIOR SUITE add £55 per night  (2 available)
SUITE add £65 per night   (2 available)
WHAT TO DO NOW?
Email details to carlislebluesfest@btinternet.com
with:
2)   Address
3)   Post Code
4)   Telephone contact number
5)   Email address
Once those details are submitted you will receive an email confirmation within 24hrs with details of how to pay to secure your tickets.