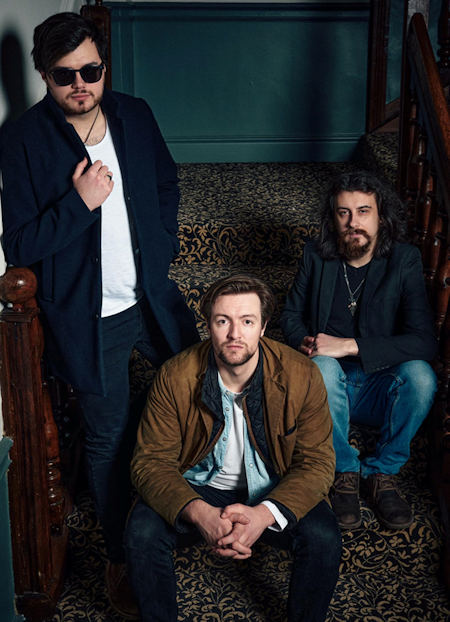 Winning over audiences with their own brand of progressive melodic blues/rock, The Mentulls music transcends genres, lauding plaudits from music fans and critics alike, whilst sounding new and fresh yet timeless and classic all at the same time.
The Mentulls' 3rd album 'Recipe For Change', released on 22nd October 2021 via ProgBlues Music, follows 2015's critically acclaimed 'Reflections'
​​It's the first to feature vocalist and multi-instrumentalist David Neil Crabtree, alongside founder members and brothers Andrew and Jamie Pipe. As well as being heard on BBC Radio 2 & Planet Rock, the band have toured extensively worldwide as a headline act in addition to opening for legendary acts like Wishbone Ash, Focus and Walter Trout. The band are also equally at home on major festival stages sharing the bill with the likes of The Stranglers, Feeder, FM and Cats In Space.
"What an outstanding album The Mentulls have created with Recipe For Change. This band has such a great ear for melody it really is something to behold"
– SEA OF TRANQUILITY
"From driving percussion, silky smooth guitar solos, and passionate vocals peppered with catchy keyboard runs. It truly has it all……the combination of well written songs and superb production make for a very strong album"  "The Mentulls definitely knocked it out of the park with this album"
– UBER ROCK
Video Links
https://www.youtube.com/watch?v=NiO8dVx5yis
https://www.youtube.com/watch?v=zdRq6FpcHWU
https://www.youtube.com/watch?v=zuMDetztcqI
https://www.youtube.com/watch?v=1iuwkf6K-Gs
Social Media
Website:
Facebook:
https://www.facebook.com/thementulls/
Twitter:
https://twitter.com/thementulls?lang=eng
__________________________________
Source: www.thementulls.com
__________________________________