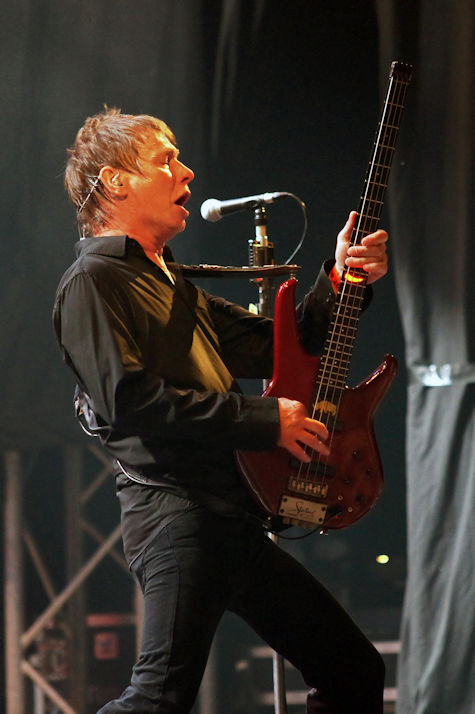 RHINO'S REVENGE: JOHN 'RHINO' EDWARDS
Rhino's Revenge is the side band of John 'Rhino' Edwards, bass player with rock legends Status Quo.
With two albums of original material to its name – and a third currently in the making – Rhino's Revenge brings songs from that repertoire to the stage alongside Quo favourites which Rhino has either written or co-written, some timeless rock classics and an element of the spontaneous unknown. "I do like to surprise myself and everyone else by throwing in a song which we haven't necessarily even rehearsed before, in the heat of the moment," he admits.
Rhino's Revenge is made up from a pool of stellar players, subject to availability, that currently includes guitarist Jim Kirkpatrick from FM and Bernie Marsden and drummer Richard Newman, who has performed with Paul Rodgers, Rory Gallagher, Jefferson Starship, Steve Marriott, Alvin Lee and Glenn Hughes.
Having previously been a member of acts including The Climax Blues Band, Space and Dexy's Midnight Runners, Rhino was invited to join Quo in 1986 and has been permanent in the line-up ever since.
"I'm really excited to be stepping on a stage again after such a long time and to be performing at Carlisle Blues/Rock Festival for the first time," says Rhino. "Thanks to Covid-19, the past 18 months have posed varying degrees of difficulty for us all but it's not been easy for anyone. Health and safety is still paramount, but we hope the audience is as keen as we are to blow the pandemic blues away with some in your face rock 'n roll."
John Edwards.
Jim Kirkpatrick.
Richard Newman