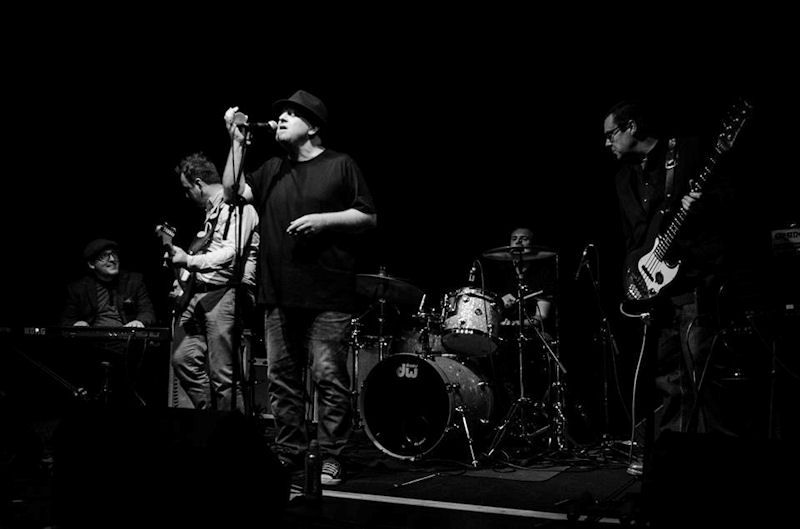 Redfish is an exciting new blues band, featuring some very talented Scottish and Cumbrian musicians who create a distinctive sound that blends blues, roots, jazz and soul. They have appeared at a range of festivals including Maryport Blues Festival, Thornhill Music Festival and the Bowness Blues Festival.
Brian Harris (vocals) first got into the blues as a child, through listening to his father's Josh White records. He started singing in pubs and clubs when he was 17 and, over the years, has shared stages with the likes of Townes Van Zandt, Steve Young, Bert Jansch, John Renbourn, Andy Irvine and many other roots music luminaries.
Martin McDonald (guitar/slide) has an extensive background in authentic blues and roots, having played little else since he was 13. His trademark vintage technique and sound have been perfected over many years. He featured in Blueskin for many years, followed by Groovejuice, and The Nailhead Hitters, before touring with New York's Russell "Hitman" Alexander for a couple of years across the UK. More recently, Martin was joint lead guitarist in the highly acclaimed Deluxe.
Fraser Clark (keys), from Perth, has studied classical music and composition at Glasgow University and recently released a jazz single, "Tricky", with The Fraser Clark Collective. The blues artists that most inform his playing are Otis Spann and Memphis Slim but his true hero is Dr John.
Rod Mackay (bass) took up the instrument aged 16, having played orchestral music from childhood, when he lived in Edinburgh. Rod is drawn to the funky blues of Robert Cray and Albert King, and is delighted by the arrangements of The Funk Brothers. Together with Martin, he was part of the muscular blues delivery of The Deluxe.
Sandy Sweetman (drums) has played in numerous original and function acts since the age of 14. He joined Redfish this year, "pushing my playing to another level with this array of fine and dedicated musicians". Sandy cites groove-meisters Steve Gadd and Jeff Porcaro as his primary influences.
______________________________________
Source: https://www.facebook.com/Redfish-822277034533771
https://www.redfishband.co.uk/