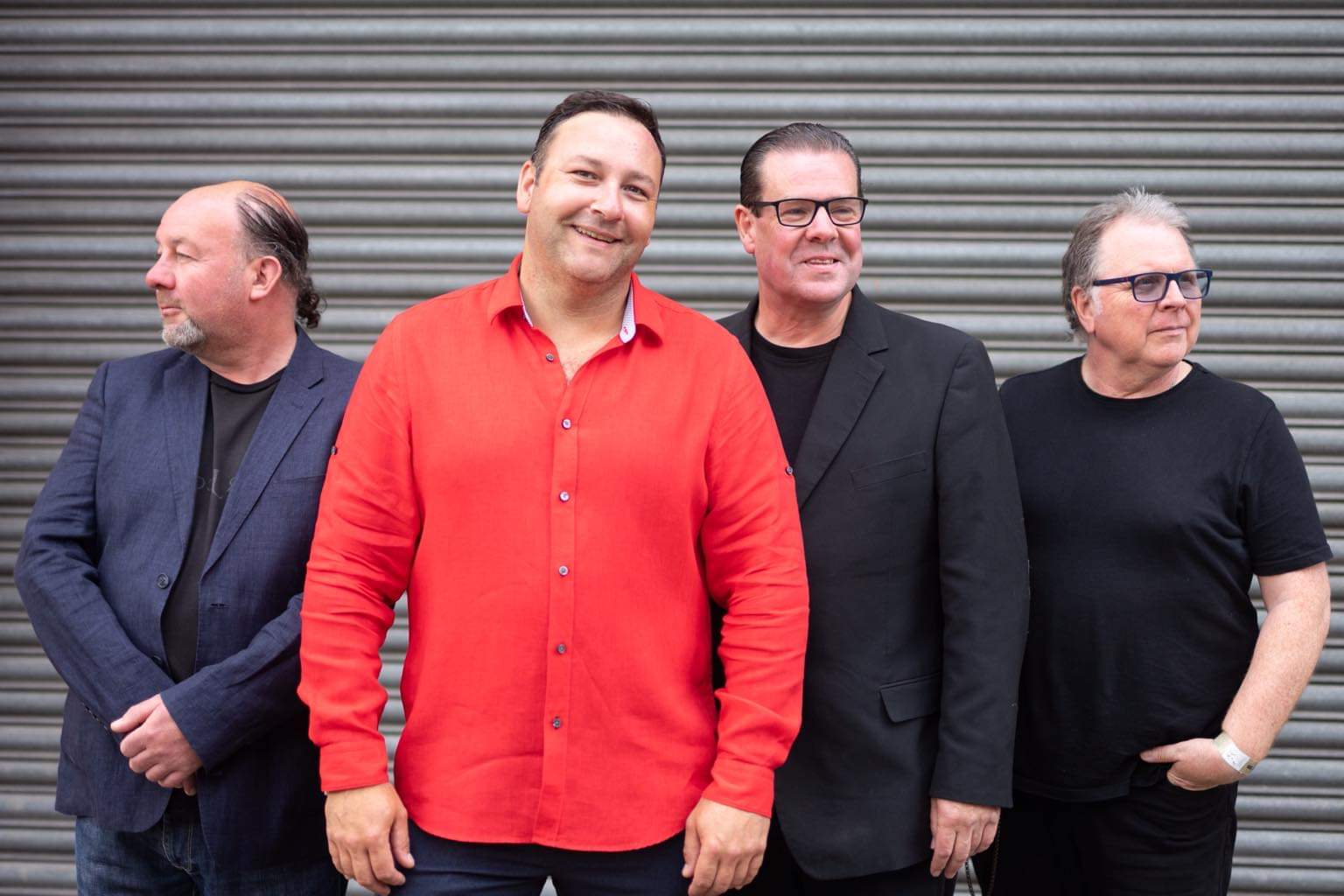 "A four-piece oozing with style and talent"  Blues Matters Magazine
The Redfish Blues Band have travelled a VERY long way in VERY short time. The U.K. Blues Award nominees have not only developed a distinctive and defining style of their own, featuring the astonishing vocal and guitar talents of Christian Sharpe and the awe-inspiring swirling Hammond organ of Steve McGuckin, they have collaborated with the very best in the blues community, as featured artists on the superb Cinelli Brothers-produced album "No Country For Bluesmen", considered to be a recent "who's who" of British musicianship.
Christian Sharpe is the consummate master of his craft, delivering jaw-dropping dynamics, tone and phrasing, together with an unforgettable vocal range and soaring power. With Steve McGuckin's "tower of power" Hammond/ Leslie, he is backed by the rock solid and sympathetic rhythm section of Rod Mackay (bass) and Steve Gibson on drums.
With influences including Clapton, The Fabulous Thunderbirds, Jimmie Vaughan, Booker T, and "all the Kings", this must-see, must-hear band has developed a delicious, bubbling gumbo of blues, soul, gospel and funk, with live performances defined by both energy and restraint, and the visibly obvious delight of personal interaction, in the moment, between performers at the very top of their game.
The Redfish Blues Band are landing on festival stages, sometimes headlining, all across the UK. Catch some 'fish!
"Redfish Blues Band's collaboration 'Together Is Better' is a contender for best [2022] single, surely"
"Immense throughout, just an incredible rendition" (Blues Matters Magazine)
"Nails it impeccably" (American Blues Scene)