Friday – 27th September 2019



Xander & The Peace Pirates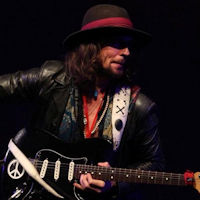 Xander and the Peace Pirates are a testament to musical integrity and personal strength. Combining soul, blues and rock, their pervasive blend of inspired song writing and memorable performances has already seen them enrapture audiences from around the world. Brothers Keith and Stu were discovered on YouTube by Gibson Brands CEO, Henry Juszkiewicz, and during their subsequent performances for the company at numerous international events, the band caught the attention of not just an ever-growing collective of fans but also industry legends such as Eddie Kramer (Jimi Hendrix, Led Zeppelin, Kiss, the Stones), who was so smitten by their music he offered to produce the band's first album.
Sean Webster Band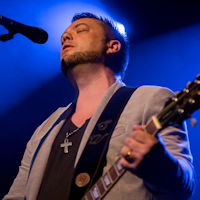 It all started when…  a 14 year old boy was introduced to guitar based music by a school friend. Sean became instantly hooked on the instrument and began researching as many influences as he could. All the blues greats; the Kings (Albert, BB and Freddie), Collins, Cray, alongside Moore, Knopfler, Lang and of course the reason Sean says he plays guitar…. Eric Clapton. Music from that point became Sean's main focus in life. He would cycle 20 kms to watch friends rehearse in a band, which after some time he became the singer of: Journeymen. Years later and through various incarnations, The Sean Webster band was formed. This itself has had a few line-up changes over the years, but Sean believes change can only be a good thing in the end: "I'm not the greatest fan of change at the beginning because I like things to run smooth, but it also forces you to learn, evaluate and ultimately re-shape what you already have. Keeping it fresh!"
Crow Black Chicken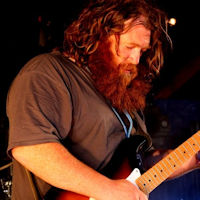 This power trio combine elements of folk and hard rock with the blues rock of bands like Gov't mule, Lynyrd Skynyrd and Led Zeppelin. The band was formed in 2009 in Cork city when lead singer Christy O'Hanlon met the former rhythm section of Clonmel Punk Rock outfit Aural Ammunition, Stephen McGrath ( Bass ) and Gev Barrett ( Drums ). The band immediately jelled and went on to perform on the BBC Introducing stage at Glastonbury 2011.
Nick Steed 5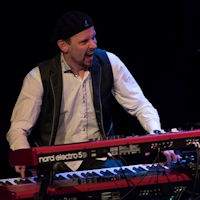 Nick Steed is a freelance keyboardist, vocalist based in Stockport, South Manchester performing all over the UK and Europe. Currently promoting his own band 'The Nick Steed Five' with a new original album being released, he is also a member of British Blues outfit 'The Norman Beaker Band'.
He is a highly regarded musician who has been recognised for his songwriting by international artistes from Lil John Roberts (Snarky Puppy), Francis Dunnery (It Bites), Mike Lindup (Level 42).
Saturday – 28th September 2019



RHR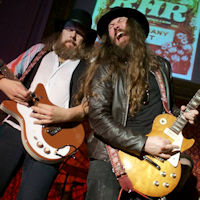 RHR is the new powerhouse band featuring the triple guitar-frontman lineup of Troy Redfern, Jack J Hutchinson and Mike Ross. The band's lineup is completed by Darren Lee (WeaponUK) on drums and Jack Browning (Aaron Keylock) on bass. Mixing the best of southern rock, americana and blues, the group are also heavily rooted in the jam band scene.
Connie Lush Band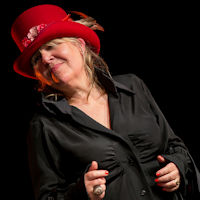 Connie has been recognised as one of the finest Blues singers in the Uk today.  The winner of "Best Female Vocalist Uk" no less than five times has earned Connie her place in the Gallery of Greats, alongside Alexis Corner and Eric Clapton to name just two.  Her incredible stage presence and powerful vocal have also been recognized overseas as she was twice voted "European Blues Vocalist of the year" by the "Blues Trophies Awards"  Pride of place is her award from the people of Liverpool for "Performing Arts"….and is still being nominated.
Stevie Nimmo Trio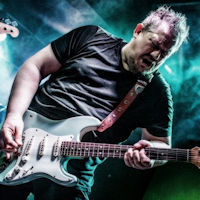 As one half of Scotland's highly respected 'Nimmo Brothers', Stevie Nimmo has been a well known and respected figure throughout the blues and roots world for over 2 decades. Now, having toured extensively with the critically acclaimed blues rock outfit over the last few years, as well as taking to the road in a stripped back, acoustic format to promote his debut solo project 'The Wynds of Life', Stevie is now in full stride with his full-on, electric, no-holds-barred trio format. Stevie says that, although the acoustic project is extremely satisfying and allows him to showcase his voice and song writing talents in the perfect environment, sometimes "…you just want to break out the Les Paul or strat, crank up the old orange amp and make some noise!"
Jon Amor Band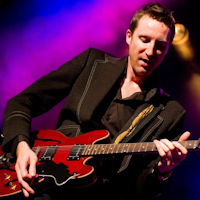 By the time this Carlisle festival comes round Jon will have put a band together to take his brilliant new album 'Colour In The Sky' onto the bigger stage, a natural progression from his highly successful solo tour, earlier in the year. Over time Jon has been heavily involved in many different line-ups (The Hoax, Amor, The Jon Amor Blues Group, The Boom Band, Fisk and Amor). For 2019 he is putting together a very special band for a series of gigs built around the Carlisle Blues Rock Festival – we don't yet know the personnel but with Jon at the helm it will be magical.
Guy Tortora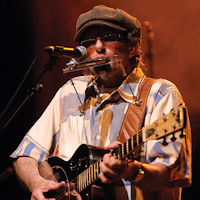 Born & raised in Pasadena, California, Guy Tortora is currently based in London, in the UK. What he does as a songwriter and performer is what people like to call Americana these days  —  a hard term to define as it seems to mean different things depending on who you're talking to.  But if to you it means original songs, well constructed and well performed, in some of the various musical idioms that originated in the USA  —  blues, jazz, folk and roots  —  and also interpreting the work of other writers in these genres with depth and feeling, then you should check out his work if you haven't already.
Zoe Schwarz Blue Commotion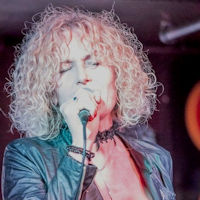 A very young Zoe's musical journey started by being brought up at a convent boarding school singing sacred music in church several times a week.  A natural singer, Zoe was chosen as a regular soloist, and also often conducted the schola.  Zoe broadened her musical intake by defying school rules and listening to John Peel under the bed-cloths late at night on a tiny transistor radio (and loving bands like the Stranglers).   Zoe was introduced to Billie Holiday by her uncle Colin in her early teens, this was inadvertently the crucial stepping stone to Zoe's natural home of singing the blues.  By the time Zoe left school she had achieved grade 8 piano, clarinet, music theory and singing (not to mention hours knocking around on an acoustic guitar when ever possible and dabbling in early song writing).  From here on the journey started ……
Felix Rabin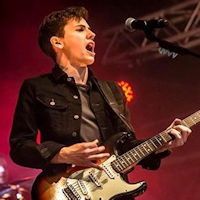 As far as I can remember I always loved music. Since I was born, both of my parents raised me and my brother with music (as they did with my sister later). None of them are musicians, but music has always been a part of our childhood, between my father playing his cd and his old vinyl player, and my mother, listening to the radio from the first morning lights. We've always had a house full of instruments, even if no one was really playing them. I always loved the guitar, and even now I couldn't tell you why. Back then, I had a guitar without strings but I had all the fun in the world to "play" it.
Junkhouse Dog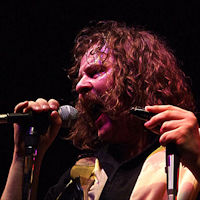 The 4 piece Chicago blues band based around Salford  and Manchester has been hitting pubs clubs and festivals for 15 years . Playing blues standards and there own swing/shuffle/power blues and even rock at times , all in the spirit of  Howlin' Wolf and Muddy Waters but with a bit extra bite.
Sunday – 29th September 2019



Andy Fairweather Low & The Low Riders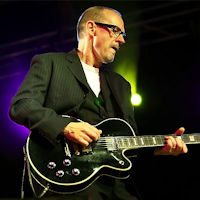 Andy was born in 1948 in Cardiff, S.Wales and rose to prominence in the 1960's as the front man for chart topping teen idol band Amen Corner. His vocals and his distinctive voice were the perfect lead for the group. Amen Corner scored 6 memorable hits between 1967 and 1969 with (If Paradise is) Half As Nice reaching number 1 in January 1969 and their shows were always full of excitement and they were regular fixtures on package tours at the time….. The current band is also a who's who of the best players on the rock scene, joining Andy on Drums is Paul Beavis (Thea Gilmore, Robbie Macintosh & Sunday All Over The World) on Keyboards is Chris Stainton (The Grease Band, Joe Cocker, Eric Clapton & The Concert For George) and on Bass is long standing associate Dave Bronze (Clapton, Concert For George, Dear Mr Fantasy tribute to Jim Capaldi).
Kyla Brox Band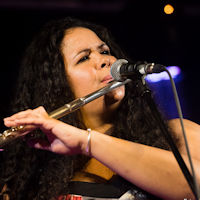 Blues and soul become inextricably entwined in award-winning singer-songwriter, Kyla Brox, whose raw talent has seen her described as "the finest female blues singer of her generation". Winner of the 2018 UK Blues Challenge, Kyla has the honour of representing the UK in Memphis at the 2019 International Blues Challenge, as well as the European event in the Azores. In a huge nod to her ongoing stature in British Blues, the UKBlues Federation made Kyla an official Ambassador of UK Blues in 2016 and she is one of only three British singers privileged to be included in the 50 Women of the Blues Spotify playlist.
Ian Parker Band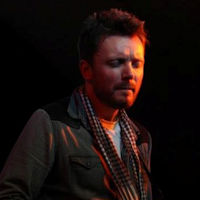 A songwriter genuinely literate, sometimes almost literary, Ian is an original craftsman. Expressed through a distinctive bitter-sweet vocal delivery, Ian's songs hold nothing back. His ability and willingness to share with his audience, naked honesty and genuine emotion, is what sets him apart. Ian's career took off in the summer of 2003, when he signed to Ruf Records following a personal introduction to US record producer, David Z (Prince – Purple Rain). His debut album 'INSIDE' was released in October of that year. Further albums, live DVDs and extensive tours of Europe and the USA followed, with Parker always seeking new musical avenues to explore, never content to merely rehash old ideas, no matter how successful they may have been. To this end, Ian is something of journeyman, guided by his art and his self-confessed emotional need to express his soul through music.
Mike Bowden & The A917 Band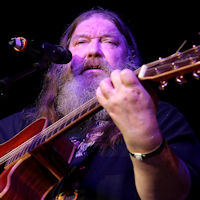 Mike Bowden is a singer, songwriter, musician, raconteur, broadcaster …. and not getting any younger!!
MIKE BOWDEN and the A917 BAND … An original blues based, guitar driven quartet …. incorporating many influences, but remaining true to the blues!! The band fills the hole left by Blue Swamp (the collaboration with John Williamson) … and is perfect for festivals.
________________________________________________________________________________________________