Thorbjorn Risager & The Black Tornado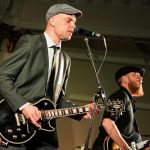 Thorbjørn Risager & The Black Tornado: Talent, dedication and perseverance. As this Danish band enters its fifteenth year, they really seem to be on the verge to a success that will open some new doors, in new territories. And with all the hard work they put into this project, they surely deserve it. … Parallel to writing, recording and releasing new material with 12 – 18 months' intervals, they have kept touring all over Europe, plus a tour to Canada and a spot at Asia's biggest blues festival Mahindra Blues in Mumbai, where they shared the stage with Buddy Guy. They play 100 gigs per year, and they have performed in 21 countries. … This is a hard-working band, and they really stick together through thick and thin. They are united through their talent, their dedication and their perseverance!
Ian Siegal Band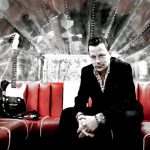 In more than a quarter century of touring Ian Siegal's mission statement has barely changed: songs that are real, shows that resonate, vocals served raw. Today he is considered by many to be the most compelling British blues artiste since the great names of the sixties.
Classic Rock tags Siegal "a national treasure," America's blues bible says "vast talent" and MOJO magazine ranks him "the cleverest writer and most magnetic blues performer in the UK." He has taken his music to more than 45 countries and presided over a trophy haul that includes 11 British Blues Awards, four European Blues Awards, two Mojo Blues Albums Of The Year not to mention three US Blues Music Awards nominations – an unprecedented nod for a non-American….
Todd Sharpville Band featuring special guest from the USA Wayne Baker Brooks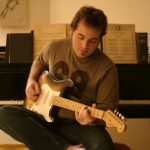 Without a doubt, Todd Sharpville is one of the most soulful blues guitarists in the world today, along with having a burgeoning reputation for being an incredibly sought-after songwriter & lyricist; a veritable Randy Newman of the blues!  In 1995 he beat both Eric Clapton & Gary Moore to "Best Guitarist" in the British Blues awards, having just won "Best Album" in 1994 for his Red Lightnin Records debut "Touch Of Your Love". His follow up "The Meaning Of Life" was a guests album that was received with a huge amount of critical acclaim, featuring appearances from Rolling Stones guitarist Mick Taylor, Snowy White, Leo Sayer, and Eugene "Hideaway" Bridges amongst others.
Wayne Baker Brooks is considered one of todays top guitarists who's signature style combines powerful vocals with liquid fire guitar playing that honors his rich blues heritage yet effortlessly expands the boundaries of the genre. Born and raised in Chicago, IL amongst the most prolific blues legends and blues masters in the world, Wayne Baker Brook's blues roots may run deeper and wider than the Great Lakes themselves….
Malone Sibun Band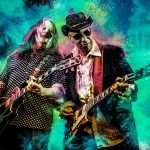 The UK based, Detroit soulful blues-rock star Marcus Malone has teamed up with explosive British blues rock guitarist Innes Sibun for a new band with familiar faces.
The new band came about with a chance meeting at a show which uncovered a surprising amount of  musical common ground. Both musicians had just enjoyed the busiest 12 months of their careers and it was time to appraise their respective situations. As Innes Sibun explains: "When the chance comes along to play with a great musician who is travelling down the same musical road as you, then you jump at it. Listening to Marcus Malone I hear echo's of two of my favourite singers, Paul Rodgers, Otis Redding and early David Coverdale, but above all it's Marcus's own unmistakable style & delivery."  Marcus further adds:  "To say we are moving in the same direction musically is an understatement.  Not only does Innes have shades of my favourite guitar players – Jimmy Page, Hendrix and Paul Kossoff –  but he also has the soulful approach and the dynamics of BB and Albert King.  Put all those influences together and you get the unique style of Innes Sibun."
Mike Vernon & The Mighty Combo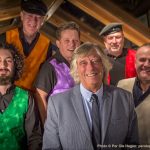 Mike Vernon – the Rhythm & Blues singer! Let the man speak for himself: "I have always loved singing – I was in the local Church Choir when a teenager and then as a vocalist with The Mojo Men – an early blues band of doubtful talent! Then I took two opportunities during the Blue Horizon years to have a go at making solo outings – with mixed success I would have to say. Then came The Olympic Runners – I produced, wrote and performed alongside George Chandler, Pete Wingfield and Joe Jammer. Then in the late 1970s and early 1980s I took on the task of singing the baritone parts with Rocky Sharpe & The Replays. I really miss the 'buzz' of working in front of an audience – so here I am, a born again Rhythm & Blues vocalist. I've been doing a lot of gigs in Spain and getting tremendous reaction – I'm heading into the studio soon to cut a 'homage to the R&B Greats of the '40s/'50s' CD and I am ready to rock'n'roll! Now is the time – and if I don't do it now – it will not get done at all!"….
The Stumble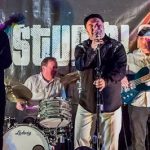 A blistering mix of blues, soul and old school R&B, The Stumble have been wowing audiences with the energy and virtuosity of their live performances for the past 20 years. Festival favourites in every corner of the UK and Europe, The Stumble are taking their creative talents to a new level with their stupendous 4th album, The Other Side.
This is the band that Lazy Lester wanted to take back to the States with him and the band that the blues press widely recognise as one of the strongest live acts that the genre can boast in the UK….
Rainbreakers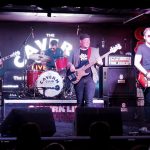 Rainbreakers, a four piece outfit from Shrewsbury, have been hailed as one of the freshest new sounds in the UK blues rock and soul circuit. The band have developed a distinctive sound that embodies a fusion of dynamic musical elements that bridges the gap between Blues, Rock, Pop and Soul. The band are particularly fascinated with the sounds of the past, ranging from soul melodies and psychedelic sounds to garage-rock riffs and R&B grooves….
Elles Bailey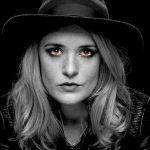 Elles Bailey has a talent for crafting and seamlessly weaving rootsy blues, country, and soulful rock, with a contemporary edge. What's more fate has blessed her with a 'smoky vocal' style that perfectly fits her music, after a stint in hospital as a child changed her voice forever.
Her debut album Wildfire (Sept 1st 2017) which debuted at no.2 in the iTunes blues Charts was tracked in Blackbird studios Tennessee. Produced by Brad Nowell 'Wildfire' assembled a host of Nashville's finest, including Grammy Award winning guitarist Brent Mason and three-time 'Musician Hall Of Famer' Bobby Wood. Blended together back in the UK with the likes of Jonny Henderson (Robyn Ford, Matt Schofield) on Hammond organ and Joe Wilkins on blistering guitar, the result is a unique trans-Atlantic coming together of styles….
Northsyde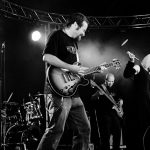 Founded in 2005, the four piece Northsyde began life as Funkydory. The band is fronted by vocalist Lorna Fothergill, who is also the main lyricist and songwriter. With a dynamic and powerful vocal style, she has been described as "Robert Plant meets Aretha, with a hint of Janis". Guitarist Jules Fothergill is well respected amongst his peers for developing an unorthodox mix of melodic and rhythmical improvisation, whether playing lead or slide guitar in a wide variety of musical settings. Bassist Ian Mauricio has an unusual style, being left handed, and stringing the bass upside-down, again contributing a musicality to the group which defies placement in any particular niche. Completing the line-up is drummer Hayden Doyle, whose confident grooves combine to give the band a sound quite unlike any of their contemporaries on the modern Blues and Rock circuit. The quartet have remained together for over 10 years and their on-stage chemistry continues to be a defining attribute….
Chris Bevington Organisation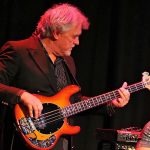 How the Story started – by Chris Bevington
I decided to put this together because I get asked lots of questions about how the band originally got together, why did it happen and when did it all start. I guess you can blame me for everything and it all started as an idea back 2012, on a beach in North Wales and that's why you see pictures of Rock n Roll, Festivals and Events mixed in with pictures of mountains and scenery, and really the two are very linked, especially at the start.
I guess the story begins as I celebrated my 50th birthday and like most people I guess you take stock of things and what you have done and also more importantly what you want to do or try to do in the future.  I have always played music in Bands since I was 15, whether that be Rock bands or Blues based bands and have also enjoyed time in bands that played lots of different styles of music, but my heart always comes back to Blues Music….
Redfish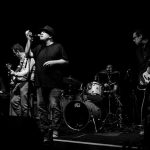 Redfish is an exciting new blues band, featuring some very talented Scottish and Cumbrian musicians who create a distinctive sound that blends blues, roots, jazz and soul. They have appeared at a range of festivals including Maryport Blues Festival, Thornhill Music Festival and the Bowness Blues Festival….
Deke McGee Band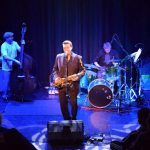 With the authentic sound of the Saxophone led Small Big Bands of the 40s and 50s, Glasgow based Quintet 'The Deke McGee Band' perform their own brand of Vintage Rhythm n' Blues.  As individuals the members of the Deke McGee Band have played with and shared the stage with International Artists such as Buddy Guy, Joe Walsh, Hamish Stuart, Bill Wyman and his Rhythm Kings, Zoot Money and many others….
Tom JJ Band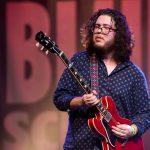 Tom JJ is an exciting up and coming talent, a blues artist from south London. Over the last six years Tom has made a name for himself on the vibrant London Blues scene with his mix of traditional Chicago style, and hot Texas blues ala the T-birds.
________________________________________________________________________________________________