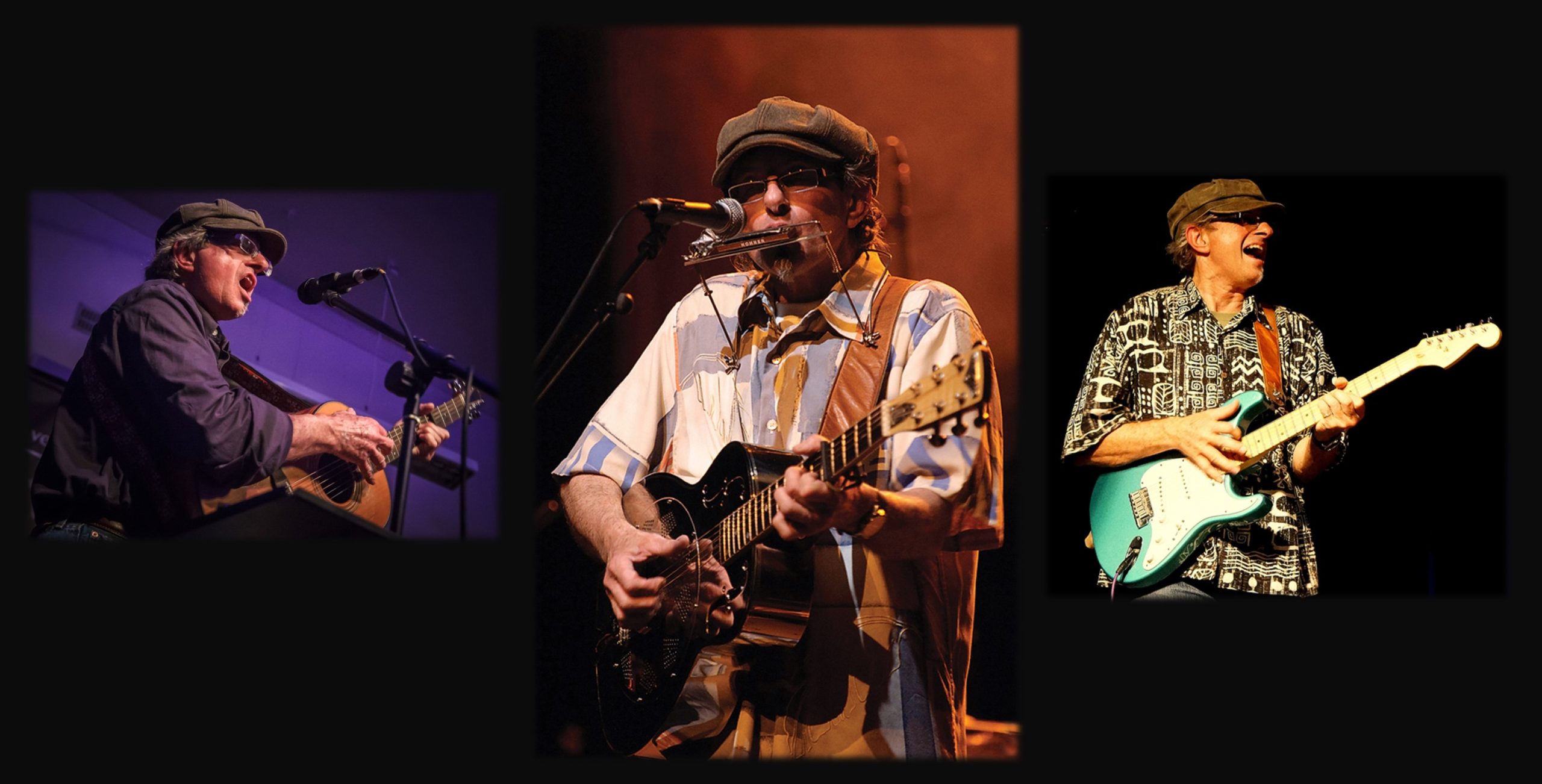 Born and raised in Pasadena, California, Guy Tortora is now settled in London, in the UK. He was began playing guitar from the age of 11, and started playing and performing in bands from junior high and high school days in Pasadena, and later around Southern California, soaking up the rich influences of the incredible music scene there in the 60's and 70's when he also travelled widely across the USA and Canada.
What he does as a songwriter and performer is what people like to call Americana these days  —  a hard term to define as it seems to mean different things depending on who you're talking to.  But if to you it means original songs, well constructed and well performed, in some of the various musical idioms that originated in the USA  —  blues, jazz, folk and roots  —  and also interpreting the work of other writers in these genres with depth and feeling, then you should check out his work if you haven't already.
Over the last few years he has laid claim to a unique niche on the Blues 'n' Roots scene in the UK and European Continent, from small clubs and theatres to festivals. His two recent solo albums received a warm welcome in the Blues 'n' Roots reviews, a third album was released in 2008 to great acclaim from reviewers and audiences alike. When travelling light, he performs in stripped down acoustic mode either on his own, or accompanied by bass or keyboards. At his UK gigs he appears with the Guy Tortora Band, his own four-piece outfit of accomplished musicians from the UK and Europe. With this band he has performed live with artists as diverse as Eric Clapton, Pee Wee Ellis, John Cleary and Eric Bibb. He has also performed with Paul Jones, former host of BBC Radio 2's Rhythm and Blues show and recorded live sessions for Radio 2 and numerous local stations in the UK and Europe. He has gigged across North America and much of Europe.
Guy is a guitar player of some accomplishment and a talented songwriter. On both acoustic and electric guitars he plays finger style, and is a fine bottleneck and slide player. His playing is not the flashy guitar-slinger style beloved of bluesrockers everywhere, but understated and leaves room for the songs to make an impact, whether those written from his own unique point of view or the "covers" he performs that include many old standards and traditional tunes as well as songs by more recent American writers such as Eric Bibb or Kreig Viesselman.
GUY AT THE BRITISH BLUES AWARDS! Two nominations for Guy among the finalists for the 2016 British Blues Awards! In the "Album" category for Bluesman In A Boneyard and in the "Blues Song" category for the title song from the album: Boneyard. Guy was also a finalist in 2012 in the "Song" category for the semi-autobiographical Prodigal Song from the album of the same name.
In the summer of 2016 Guy released his 5th album BLUESMAN IN A BONEYARD which received much critical acclaim. Since that release his recording output has been on the back burner until now.
His latest, long awaited release, scheduled for 2023 is titled Anywhere But Here and as ever it is work of the highest quality; superb songs and as ever beautiful playing from the members of the Guy Tortora Band:  Janos Bajtala on keys, Pete Hedley on Drums, Costa Tancredi on bass.  The album was recorded at The Fish Factory, Willesden and in a home studio in North London during the Covid lockdowns.