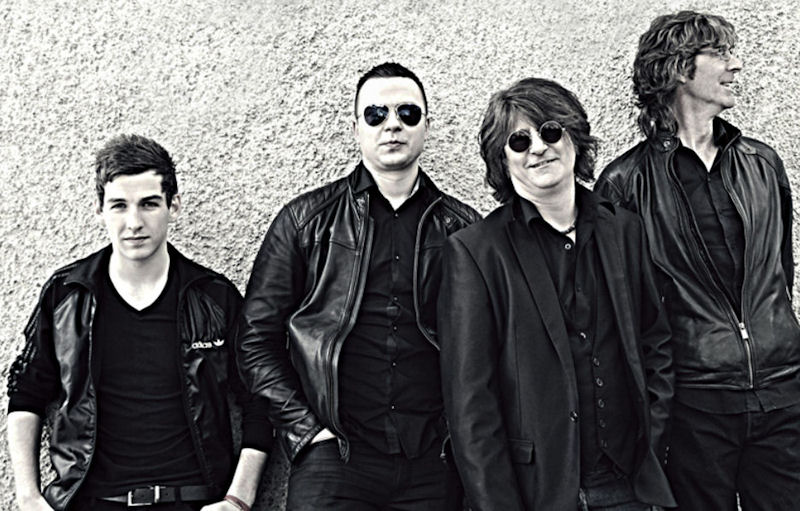 Gerry Jablonski and The Electric Band is a high energy outfit from Scotland that blend blues roots with influences of classic rock. According to Classic Rock magazine, "Jablonski has the blues under his fingernails" and last year they certainly created quite a stir at the Colne Great British Rhythm and Blues Festival!
Anyone who has never seen Gerry and The Electric Band on stage is truly missing an incredible energetic, visually exciting and ear pleasing performance. With a past appearance at Jools Hollands Jamhouse for the Edinburgh Fringe Festival, being voted Best Solo Act at two festivals and a presence at numerous other festivals across the UK and Europe, this is a band not to miss!
The guitar maestro from across the Northern border was influenced by trail blazing masters like Jimmy Page, Johnny Winter, John Martyn, Bowie and Jeff Beck as well as the highest calibre of blues/rock outfits which include Led Zeppelin, Cream and The Who
It's easy to understand why several years ago his unique style earned him the title 'The Zany Genius'. When Dave (The Bishop) Scot from Blues Matters was reviewing his music he said, "A new genre will have to be created in record shops for Gerry's music, he fits in to none of the genres currently available.
The band came together in its current form only a few years ago when drummer Dave Innis returned to Aberdeen after a spell in London and began looking round for new musical projects. He called up Gerry, harmonica player Peter Narojczyk and bass man Grigor Leslie and before they knew it The Electric Band was born. They have played together now for over three years and state that nothing will stop them on their way to the top
The band write all their music together and have gone out of their way to make it clear, that there are no egos in the band, they are all in it for the music
If ever four people were meant to play together, then this is it, so best hold on to your seats when  Gerry Jablonski & The Electric Band take the stage!
Bio source https://www.facebook.com/pg/GerryJablonskiBand/about/
Photo source: http://www.gerryjablonskiband.com/