IMPORTANT MESSAGE: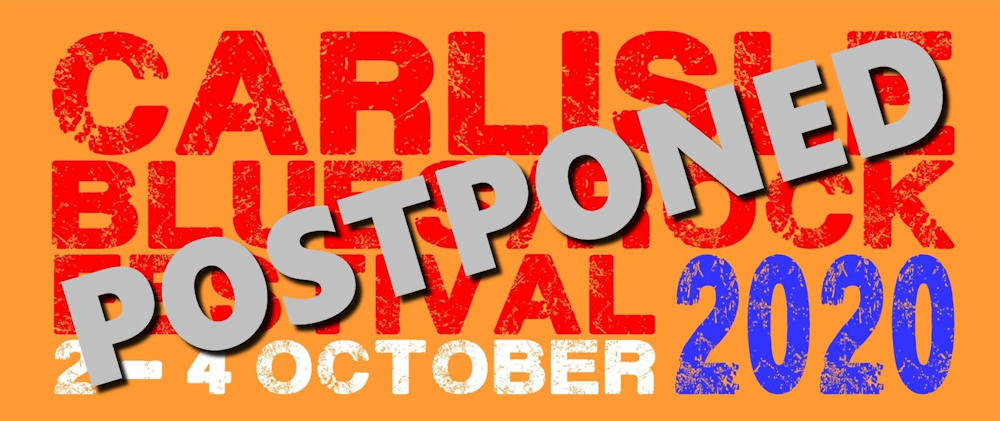 Due to the Coronavirus pandemic, the 2020 Carlisle Blues/Rock Festival has been POSTPONED
New dates 8-10th October 2021
By now it probably won't come as much of a shock to anyone that this year's festival on 2-4 October has had to be postponed.
This decision to postpone the event was entirely down the situation we find ourselves in with the Coronavirus. The actual decision was left as long as possible in the hope that the rate of change from lockdown restrictions, once the virus was under control, would be rapid. Sadly, that hasn't been the case nor does it seem likely to be in the near future; even now, some months down the line the victim rates in England are still quite shocking.
Many experts are predicting a second wave and another lock down so that eventuality also had to be taken into account.
Who can possibly predict, given the rate of success in managing the virus in this country so far, where we will be in a few weeks time?
In reality with only some 12/13 weeks to go to the festival date, social gatherings are still prohibited and there has been nothing from the Government (latest PM announcement 23/06/20) to suggest that that will change any time soon. The lack of Government guidance for future gatherings makes it virtually impossible to plan the management of an indoor event whilst ensuring people's safety and keeping within the festival's financial constraints.
Even if indoor gatherings happen to be given the go ahead in the next few weeks it is highly likely that they will be restricted by social distancing measures which will inevitably restrict venue/room capacities. Unfortunately, any form of social distancing restriction on capacity would mean it simply wouldn't be possible to run this particular festival whilst ensuring everyone's safety and without suffering considerable financial loss.
Events like this are time consuming and a lot of work has already gone into this festival, not to mention expense; but that's resigned to history now. Hopefully by postponing until 8-10th October next year, a good deal of the organisation for this year can be replicated for next, and not be totally wasted.
Where possible it will be arranged for the same bands/acts to play on the same days on the new dates i.e. a band scheduled to play on Friday this year will instead play on Friday on the re-arranged weekend; indeed, most acts have already indicated that they will be available and able to comply with that arrangement.
Hopefully by October next year the world will be back to normal and we will have a full weekend of top-class music to look forward to; the wait should even make it that extra bit special. Who knows, there may even be a surprise or two into the bargain by then!
Ticket holder Information
All tickets already purchased will be automatically validated for the new dates in October 2021. The codes on all tickets will remain valid for the re-scheduled event. There is no need for ticket holders to actually do anything other than keep the tickets safe and remember where they are stored.
Package Deals – All tickets and existing hotel arrangements will be automatically transferred to the new dates in 2021. Once again there will be nothing more for the ticket holders to do other than keep the Ticket Confirmation Form safe and remember where it is stored.
It is hoped that all ticket holders will be able to make the re-arranged festival date but should the new dates present a difficulty or impose financial hardship, refunds will be available.
The preferable method of contact for refunds would be email: carlislebluesfest@btinternet.com or alternatively call Nick on 07725 801582 / 01228 409795. Regrettably refunds cannot be made to credit or debit cards, only bank transfer or payment by cheque will be available.
The festival looks forward to your continued support, it will be invaluable to this event in the future.
Regards
Nick Westgarth
Festival Director/Organiser
01228 409795
07725 801582
________________________________________________________________________________________________________
Click here to see details of the superseded Pledge campaign attempting to keep the festival alive
________________________________________________________________________________________________________
Here are clips of all 2020 festival artists …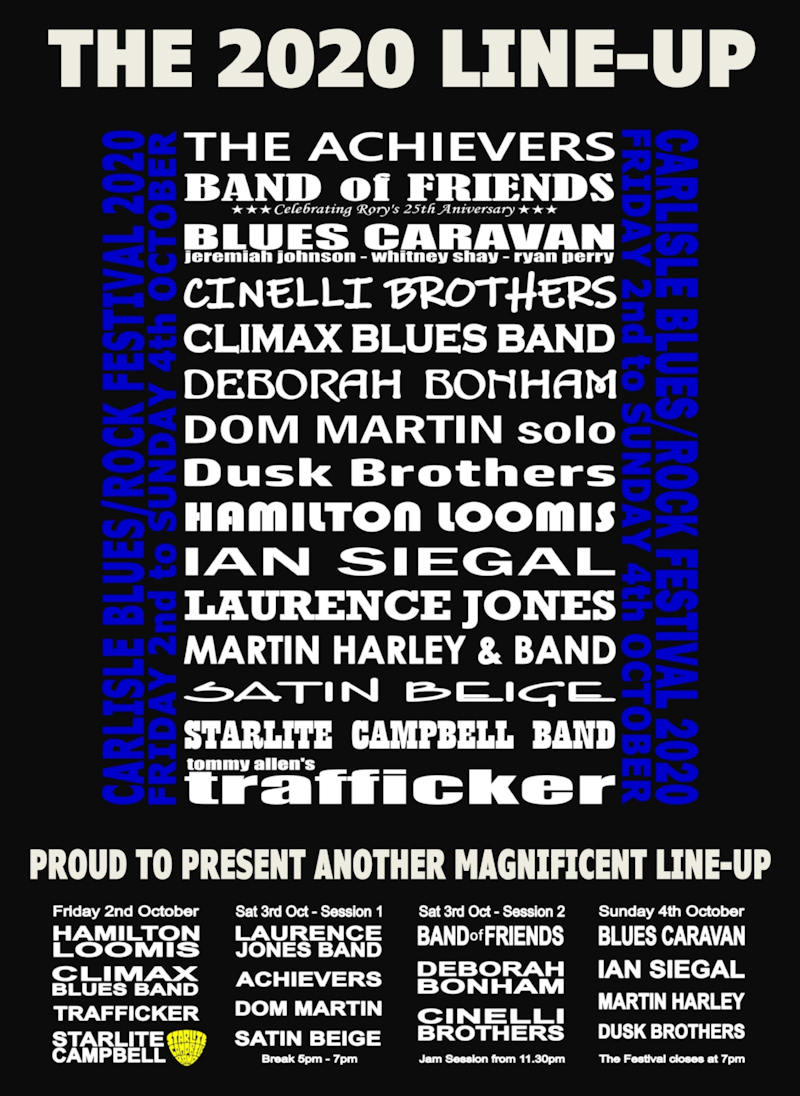 Band News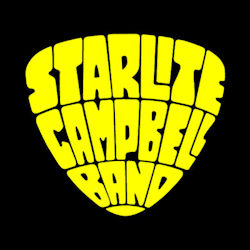 Starlite Campbell Band
New album, 'The Language of Curiosity' by European & British blues award nominees Starlite Campbell Band, set for release October 2020, is available for pre-order now – http://loc.starlite-campbell.com – a fresh taste of British blues.
The band has just signed an international's distribution agreement for the new album and back catalogue – they release everything though their own label Supertone Records and now have one of the UK top PR companies working on the new album. It's really happening for them!
The Starlite Campbell Band – Friday 2nd October.

BAND OF FRIENDS Celebrating Rory's 25th anniversary
Band of friends will be touring throughout 2020 Worldwide, celebrating Rory's 25th anniversary. Gerry McAvoy will be joined by Brendan O'Neill on drums. Brendan played with Rory and Gerry for 10 years from 1981 – 1991, Recording "Jinx", "Defender", "Fresh evidence". He also toured extensively with Rory, travelling to USA, Japan, Australia and throughout Europe.
The extended band of friends for the festival will include both Paul Rose and Stephan Graf.
Paul has played with some of the top names in the business, he's a real a guitar players guitar player. As youngster Paul was picked by Rory out of 1000 young guitarists to win the Fender sponsored best guitarist competition. "A very hot player" – Rory Gallagher.
Stephan has been playing with his own band Double vision, as a tribute to Rory. Stephan discovered Rory at a very early age. He really has the feel for Rory's music.
"In the era of tribute acts who deliver note – perfect renditions of their heroes' catalogues, the Band of Friends is something different. They can do the notes but they also do the sound, energy and feel – because the band includes people who helped define those essential elements" – Music today USA
Martin Harley October Tour Dates announced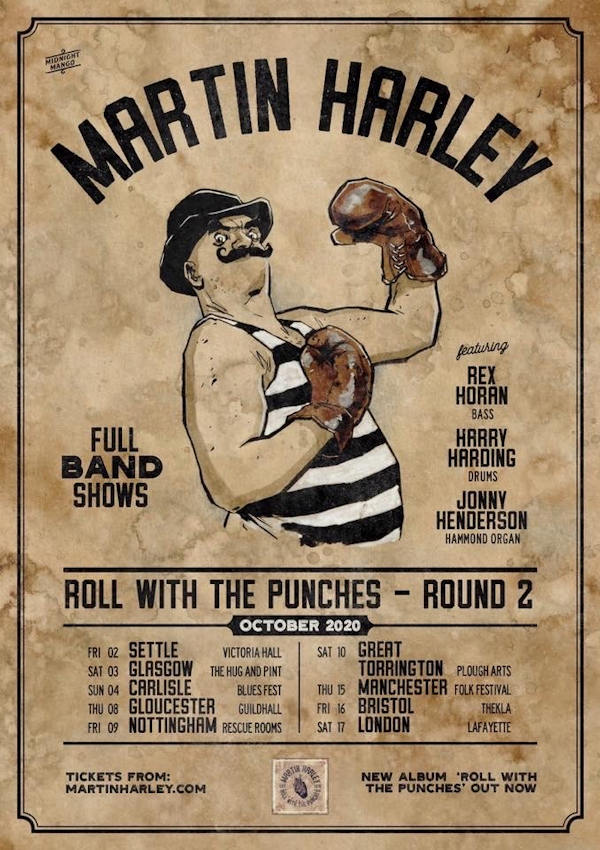 ___________________________________________________________
Sponsors Rescue Festival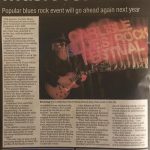 Click here for article in 'The Cumberland News'
____________________________________________________________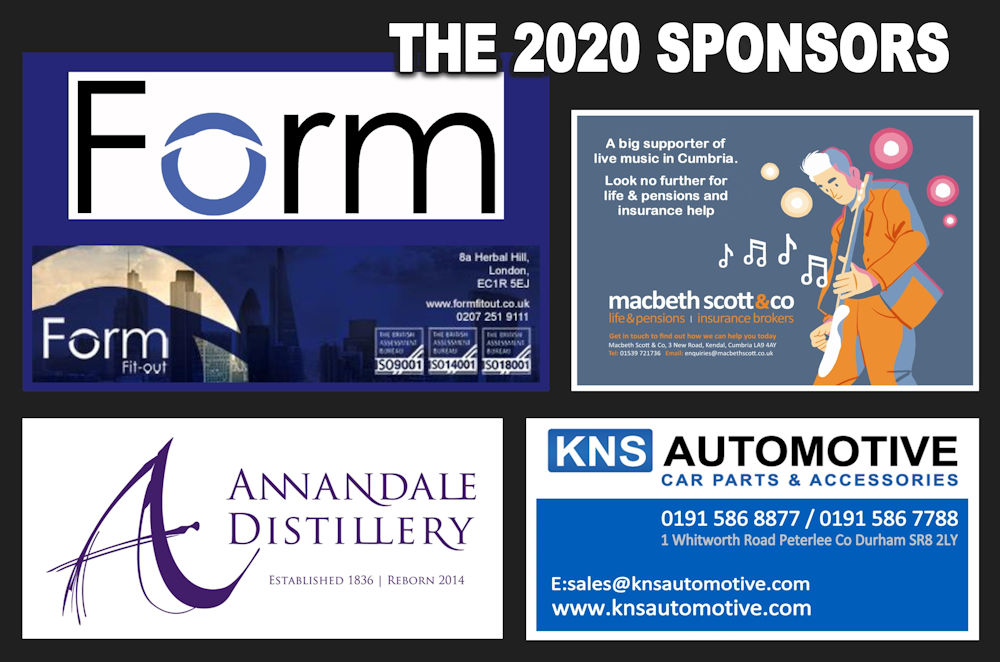 ______________________________________________________
For now browse and reminisce the 2019 Festival ….
Reviews & Photos of the 2019 Festival: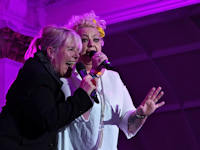 Click here for the 2019 Reviews
Click here for the 2019 Photo Gallery (EarlyBlues.com)
______________________________________________________
Take the easy option, a Virgin Train to the festival …
See the festival representing Carlisle City in Virgin Train's 'Exploring Five Captivating Destinations', a recent feature on the Virgin Trains website
______________________________________________________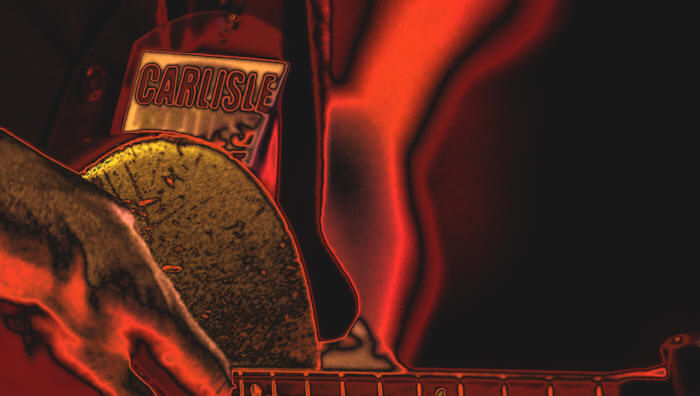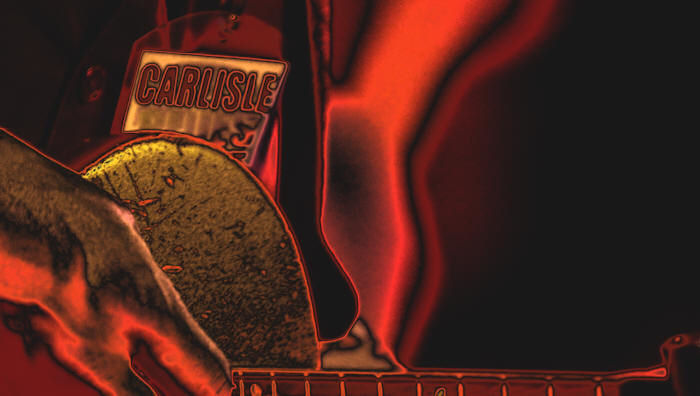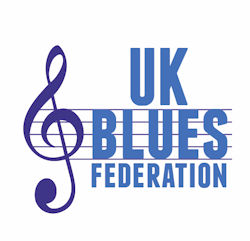 Supported by
UKBlues Federation
____________________________________________________________