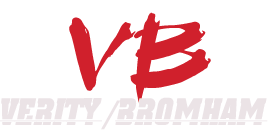 Back by popular demand.
If ever there was a phrase that was over-used it's that one but….there's no denying it's absolutely true and accurate in this instance.
After their show-stopping, jaw-dropping set at last years Carlisle festival John and Del are back with their classic collection of 'old chestnuts'.
JOHN VERITY
John Verity is currently one of the most consistent performers on the blues/rock circuit. His previous appearances have included opening for Jimi Hendrix and Janis Joplin on his 21st birthday, and many others in the USA before his time spent as frontman with Argent.
After Argent came off the road John was in demand for recording and guesting with other musicians including Ringo Starr, The Zombies, Saxon and many more. However, John missed playing and once again he returned to live events some years ago.
In 2020 John and the band with Roger Innis and Liam James Gray, embarked on 'The JV 50th Anniversary Tour and launched the latest album 'Passion'.
Some audience comments from previous John Verity Band appearances:-
'Probably the best blues voice heard at this weekend's festival.'
'This was the performance of the event. John and the band smashed it out of the park!'
'And it would have always been difficult to follow the triumphant John Verity Band. He still has the mane of rock hair, still finds the high notes and still plays both rock and blues guitar with effortless panache.'
'You are left under no illusion that you are in the hands of a proper musician and vocalist. Go see him! '
'A hugely talented guitarist, a genuine rock legend, an engaging stage presence and a really, really tight and together band.'
'Watching The John Verity Band. Without doubt the very best blues trio I have ever heard. Can't wait to see them again real soon. Blues Rock as it should be played.'
And to conclude from John –
'Whatever I do is going to have a blues edge and I feel that this is the thread that ties it all together.'
Del Bromham
Del Bromham says, right from as far as he can remember has always had music in his life. He was just 11 years old when his brother gave him his first guitar which someone had dumped in his dustbin. By the time he was 12 he was forming his first band at school in Shepherds Bush West London and by the time he was 14 years old he was playing in his brother's group 'The Traders,' playing the pubs and working men's clubs. At 15 years old he wanted to form his own group called 'The Stray'. By 1970 at 18 years of age he had signed his first record deal with Transatlantic Records and released the first self-titled album 'STRAY'. Stray went on to record around 14 studio and live albums and has toured constantly over the years. There have been other artistes who have covered songs by Del Bromham and STRAY, notably Iron Maiden who recorded and released STRAY's, arguably best known song, 'All in your Mind' as the flip side to the 1970 no.1 single 'Holy Smoke'. Although with varying line ups over the years, Del still tours as STRAY as well as having his own solo career. He has recorded 4 solo albums, the last critically acclaimed 'White Feather' achieved the best reviews of his career to date. Del has worked with many artistes over the years and now finds himself here in 2022 with a new musical project with fellow musician and friend John Verity. The project known as 'Verity/Bromham Band' will begin playing shows this summer and are looking forward to seeing all of the friends and fans they have met over the years.