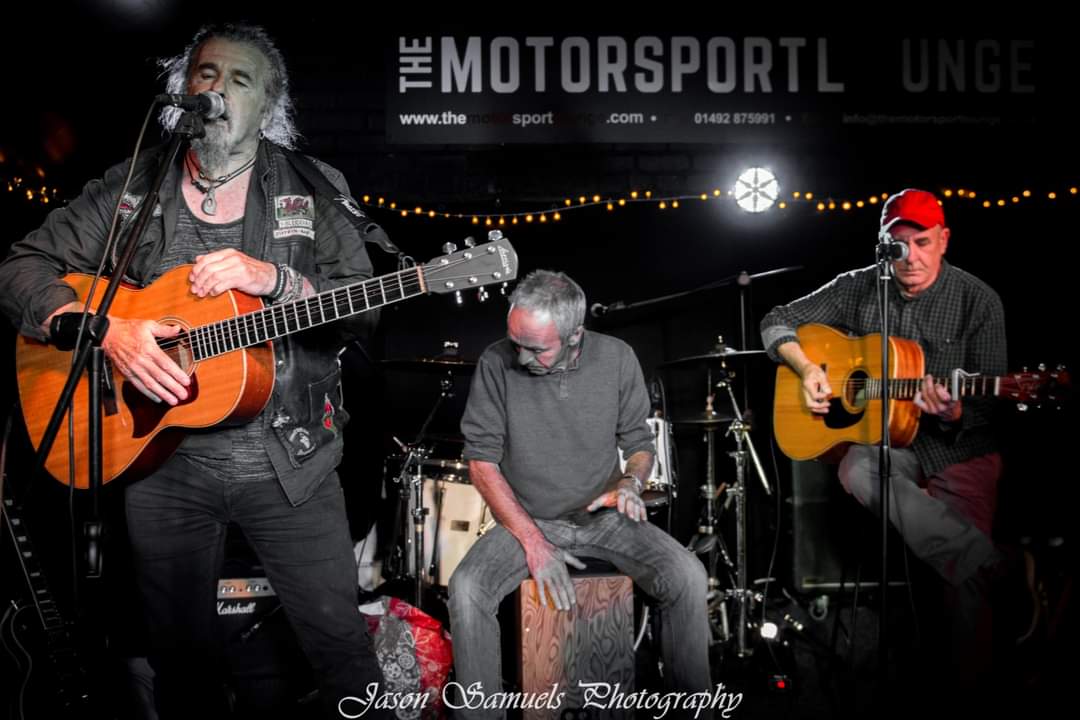 Pablo & The Bluestones
Bluestones play an eclectic selection of self-penned and cover songs and music. The music is quirky and constantly varied, although it is always accessible. The influences include blues, folk, jazz and classical and has often been described as 'Celtic blues'. Proud of their Welsh roots and culture, the band include Welsh language lyrics in some pieces.
The core trio consists of multi-instrumentalists Steve Pablo Jones, Dave Stephen and Gareth 'Jos' Jones. They have played together in a number of guises and line-ups for over eight years. All three have many years of experience in writing, recording and performing music, both live and in session work and all three have successful other artistic interests in painting, sculpture, writing and education.